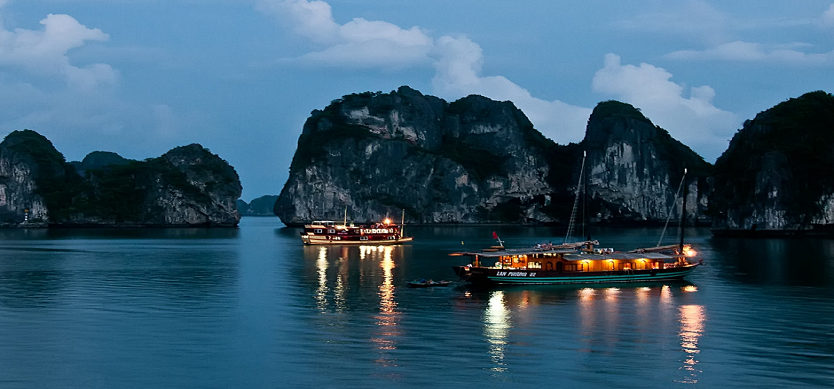 Tet holiday is one of the biggest holidays in Vietnam, so you don't forget to visit
Halong Bay
during the time to admire the beauty of the place.
Taking place from 1/2/2018 to 14/2/2018 at Dragon Park, in the world-class entertainment complex Sun World Halong Complex in Bai Chay, Ha Long, Spring Flower Festival "Golden Pig knocking on the door "2019 will make visitors to Ha Long this New Year overwhelmed, and excited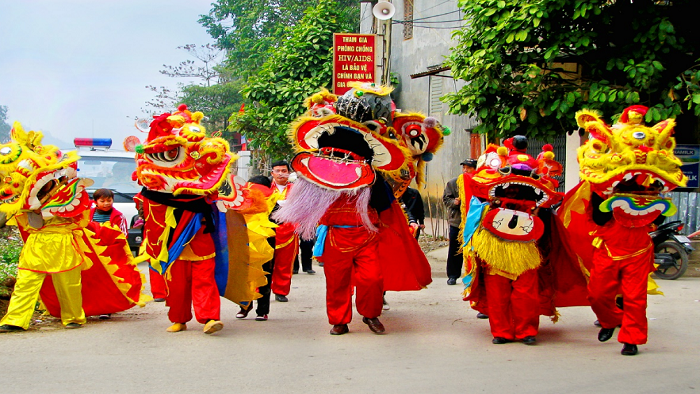 Tet holiday in Halong
Invested in scale, and more grandiose than in 2018, the Spring World Halong Complex Spring Festival 2019 turns the vast Dragon Park campus into a "Quang Ninh miniature" with many beautifully designed scenes, elaborately, according to 4 separate themes: Traditional Spring, beautiful Quang Ninh Spring, Tet Xuan Hoai Niem, and Spring Ha Long brilliant. Each theme will be full of emotional colors, vividly simulating the old New Year's nostalgic space or the colorful life of the fishing village of Ha Long.
The lively Ky Hoi Thang Thien landscape will open the space of "Traditional Spring" with 8 Dong Ho pigs stylized with wit, funny which is a symbol of miraculous dreams, and leading Tourists on the journey of impressive and joyful spring travel. The two sides are the children of Dong Ho painting village frolicking in the old Tet space with red sentences, green glutinous rice cakes, golden coins, etc., reminiscent of the old traditional Tet holidays.
A village of 90 was erected with a rustic bamboo gate, the department stores were filled with nostalgic cherry blossoms, fireworks, green glutinous rice cake and familiar daily-life utensils such as wooden tables and chairs tinged with time. Time ... With the older generations, this is the place to reverse the past, reviewing the old Tet. As for young people, this village 90 is like a beautiful slice of the past placed in the present, so they can live in two- time beats at the same time. That experience, interesting unimaginable.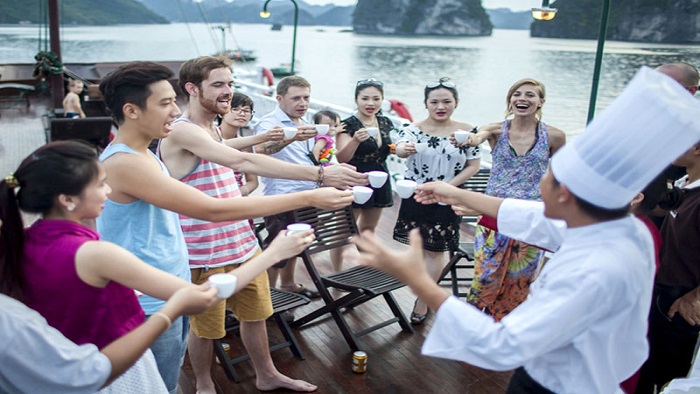 Tet holiday in Halong
Connected to village 90 is the scenery of the fishing village in spring jubilantly, radiant in the color of fresh flowers. Bamboo cottages with bamboo boats, basket boats, and weave are peaceful like a peaceful Tet holiday that makes visitors want to go on a long walk in that strange fishing village.
Furthermore, the highlight of the brilliant Spring space of Ha Long is the model of a beautiful Spring is pouring a vase of fresh flowers, giving the spring colors to flow into the folk. The scene of the Spring Fairy is decorated with sophistication and sophistication, with the stream of hair combined with pure fresh flowers, radiant face, a gentle smile spreading love, a happy new year to visitors. festival.
Hope that after the post tourists will have useful information for traveling to Halong Bay.